Doctors Luke Winegard and Brendan Carney Kilian opened In Motion: Health Wellness Fitness in January 2007. Friends since they began chiropractic school in Toronto in 2002, both knew that they wanted to start their own business. "We knew we wanted to work for ourselves, not for someone else. We wanted to open a multi-disciplinary practice and there was nothing similar in Sarnia at that time," Carney Kilian explains.
Although neither was originally from Sarnia, they both agreed that the city was the perfect location for their new enterprise. Winegard had an uncle and cousins in Sarnia and Carney Kilian's wife was raised here, so they had connections in the city. Quality of life was very important to them.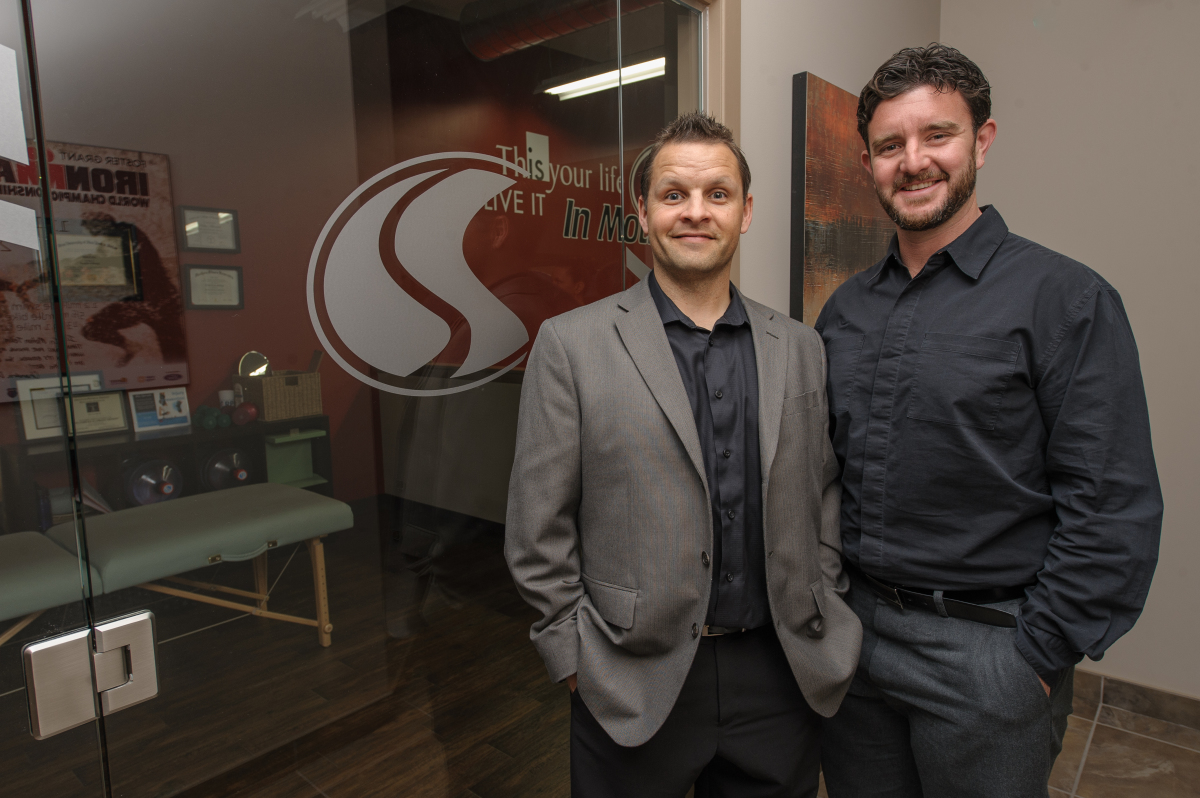 Most importantly, they saw an opening in the market. "There's no shortage of health care professionals here, but we envisioned offering something different," Carney Kilian explains. While studying in Toronto, both had worked for multi-disciplinary clinics in the GTA. They took this experience to heart as they planned for their own business. "It made sense for us to come to Sarnia. There was no one else running the kind of business we envisioned," Carney Kilian explains. As students they put together a detailed business plan. They quickly learned that business plans rarely reflect how a business will in fact run. "They definitely don't teach you how to operate a business in chiropractic school," Winegard asserts.
Both Carney Kilian and Winegard also understood that they wanted to place the customer's experience at the heart of their business. "Customer service is always at the forefront of our decision-making. In healthcare customer service is not at the top of most people's experience list from a patient's perspective," Winegard explains. "What matters to us is the client experience. It's a framing issue. It's not about us, it's about them."
In the beginning they had to find vendors, price out equipment, and secure funding, but the biggest challenge they faced was getting the word out about their business. It took time and effort for them to establish relationships with other business people in the community, but the Chamber of Commerce was instrumental in helping them. Franco Filia was just beginning his term as the chair of the Chamber board and he took an active interest in their company. "Our story resonated with him and he was excited that people from other parts of the province would think of settling in Sarnia. He took us under his wing and became a mentor to us," Winegard explains. "You have to get lucky to be successful and we got lucky enough to meet Franco."
Both Winegard and Carney Kilian emphasize the strength of the partnership they formed, especially in the early years. "We had to learn how to do everything," Carney Kilian adds. "There were two of us and a lot of extra time, so we had to answer the phones, book appointments, do the accounting, hire staff, create manuals. Now we know how to do it all, even though we don't necessarily have to do it all anymore. Between the two of us we had the luck and determination to see it through. It would not have been doable alone."
They were soon able to hire staff and invite other service providers to join them as well, creating the multi-disciplinary practice that they have today. After one year in business, they could already see the impact that they were having on both their clients and the people who worked for them. "We had our first staff Christmas party in Brendan's basement, with all of the staff and their spouses," Winegard remembers. "I was really moved when I realized that this project that we started affected all of these people's lives. I still try not to forget that our business also feeds these families and their kids. Small businesses play such an important role in putting food on the table for so many Canadians."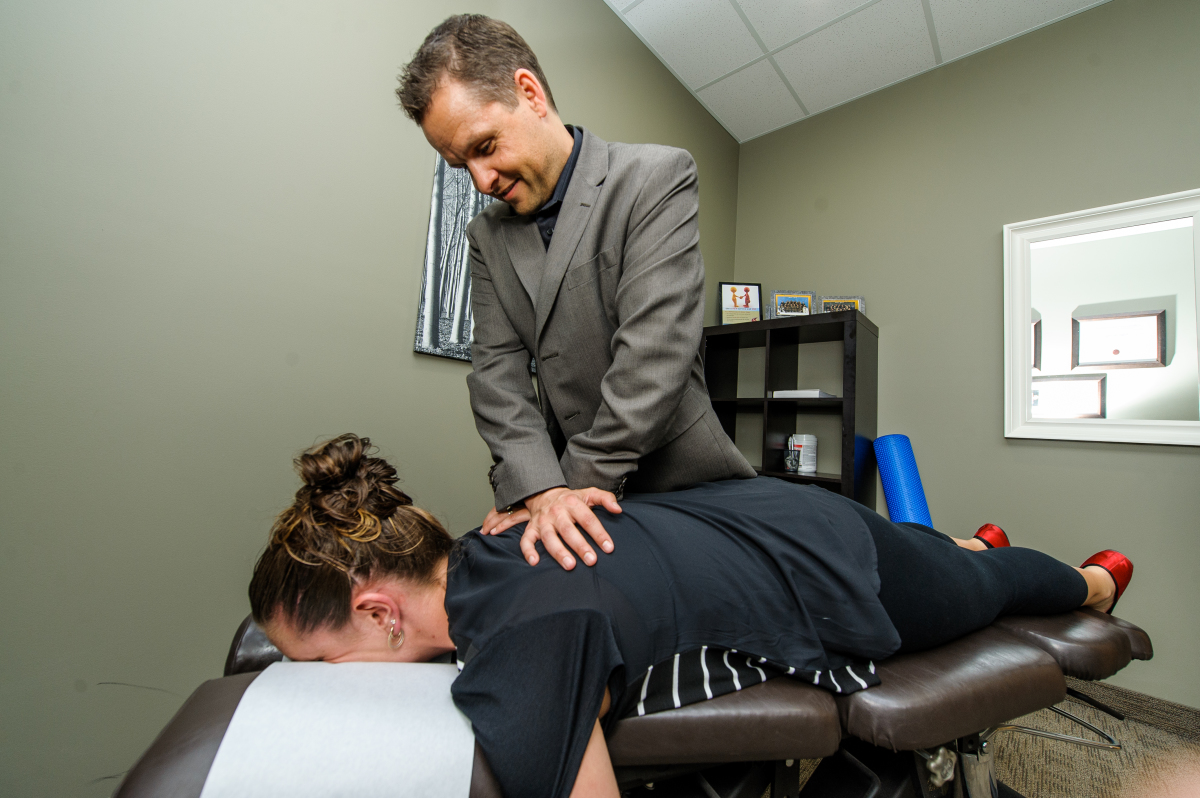 In the future, Winegard explains, "Ideally we'd like to replicate this business and open additional locations. We have learned a lot over the years and we would certainly be more efficient the second time."