What started out as simply a love and concern for the environment has turned into a business for Stacey Kindel. Stacey, a full-time employee at Lambton-Kent Midwife Services, originally started making skincare products for herself and friends. Her business, Come Clean, grew from there. "When I started, it wasn't anything expansive," Stacey says. "My education is in environmental biology and I did a postgraduate program in environmental technology. It was during a wastewater treatment course that I got interested in how our water was managed. What goes down our drain affects our water resources long-term. The more natural and organic compounds that we're putting down our system, the easier the process is and the safer the water will remain."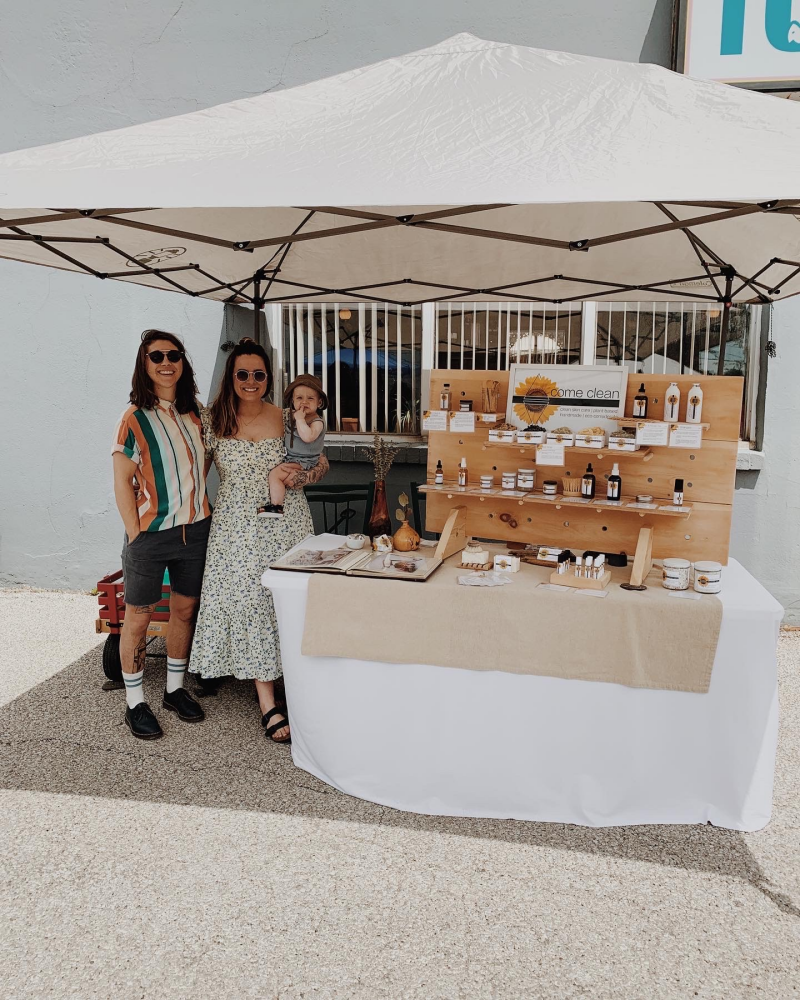 With that in mind, Stacey began by making a body lotion made with simple natural ingredients. Eventually, as she dabbled at making a whole line of products, Stacey turned to her wife Tara Kindel for help. "Tara's background is in marketing and journalism," Stacey says. "It was a pretty seamless fit in terms of sharing different aspects of growing the business." With Tara on board and buying into the business, Come Clean now had a brand and logo that would come to be recognizable across Sarnia-Lambton. 
Today, Come Clean offers a variety of products to meet your skincare needs. "Basically, everything I used on a regular basis, I wanted to create a more natural version of it," Stacey says. Their product line includes facial skincare products like toner, oils and lip balm, everyday body care including whipped body butter and lotions, dry shampoo, body soaps, deodorant, bath soaks, and fabric spray.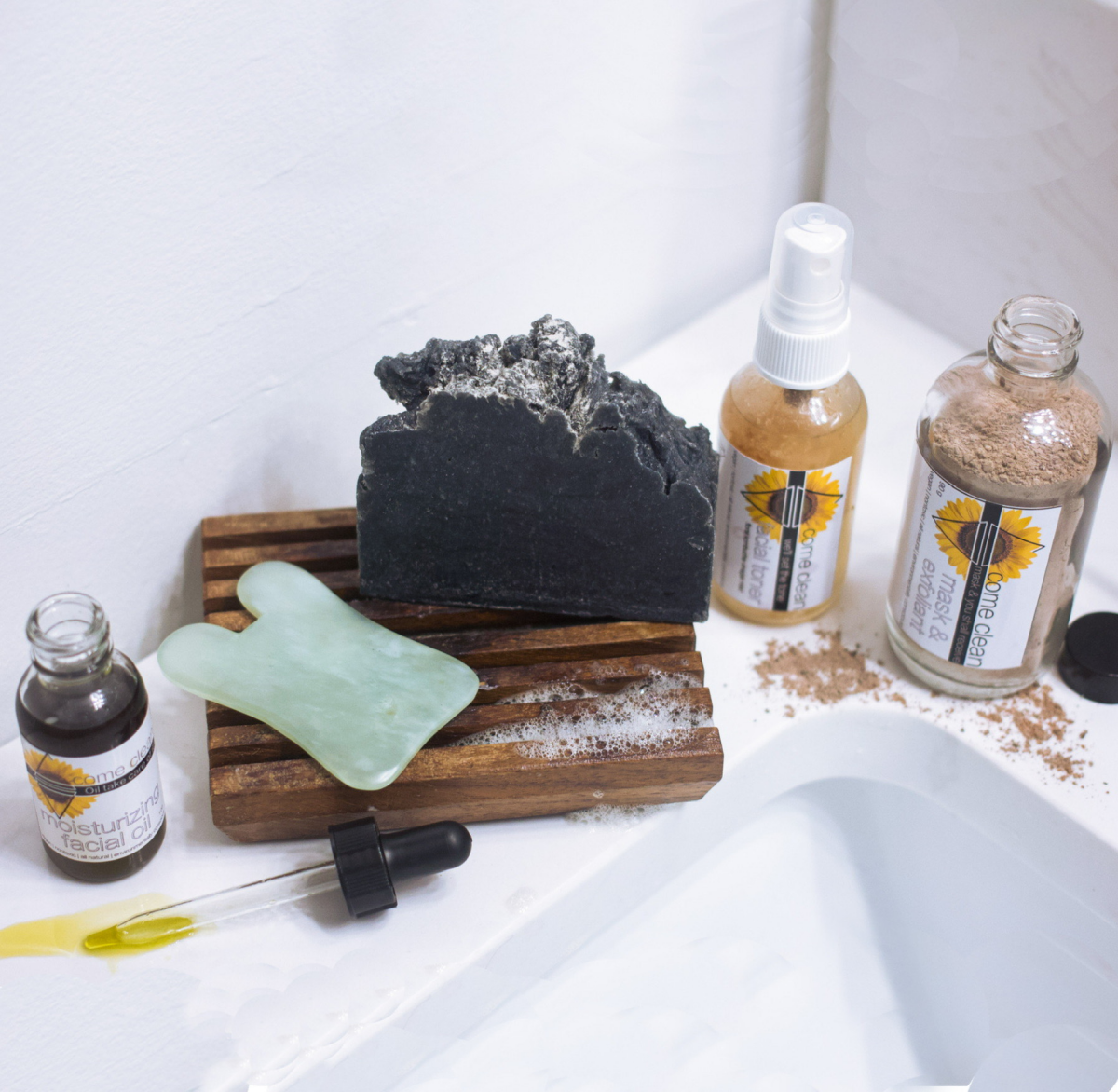 One of the biggest challenges originally for Come Clean was choosing manufacturing companies that reflect their environmental standards. "I wanted to make sure they used as little plastic as possible when they were shipping things. We wanted our brand and values to be reflected in everything from the products we created to the containers we offered." Now, the Kindel's find the biggest challenge to be balance. Following the birth of their daughter, Wild Ruth, Stacey and Tara decided to downsize the business. "I love my business, and I want to maintain that passion for it while still focusing on my family," Stacey says. "Come Clean has gotten back to something I love to do because it's on a smaller scale. It is back to something I do in my off time so that I have more time to spend with my daughter."
To help with this, Come Clean products are now only available for purchase at Great Lakes Refill Co. and the Downtown Market Sarnia. This ensures that Stacey, Tara and Wild can maintain their family time, while also giving their die hard customers access to their products at two locations. Great Lakes Refill Co. offers prefilled containers, and the option to Bring Your Own Container to help further reduce waste.