Three avid cyclists had a lofty idea for a bike race. As big as they dreamed, little could they fathom how "B.I.G." it would become, and the positive impact it would have on their community.
The Bluewater International Granfondo (B.I.G.) is a local bike race that takes place annually along the shores of scenic Lake Huron. Granfondo means big bike ride in Italian, and B.I.G. has certainly lived up to the name, becoming a signature cycling event and attracting participants from across the world. Since its inaugural event in 2016 the organization has been changing lives and building a tremendous cycling culture in this community. The 7th annual B.I.G. will be held August 6th, 2023.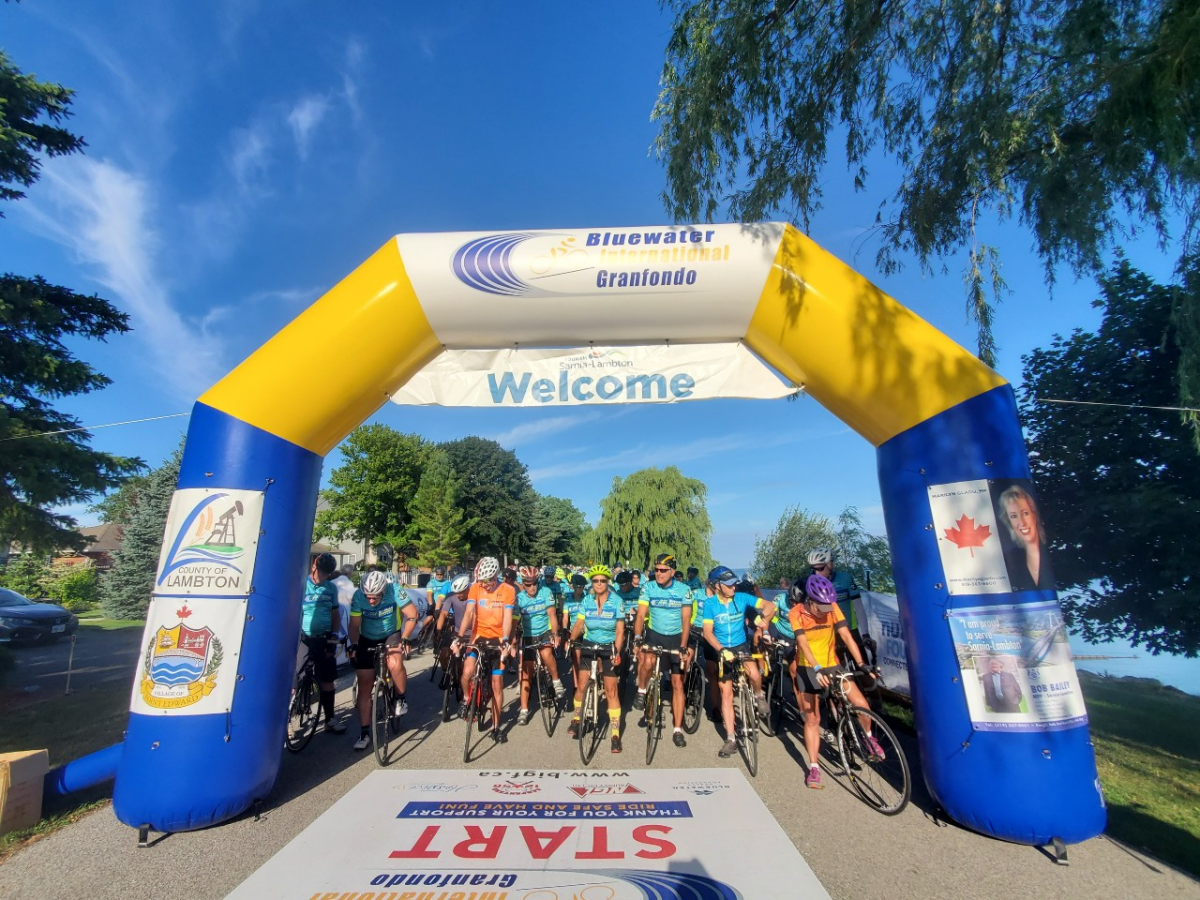 Riders of all abilities are welcome and have four routes to choose from: 30K, 50K, 100K and 150K, each with its own start time. "Riders can choose to challenge themselves against some of Canada's finest cyclists including past and present Team Canada members and the awesome Toronto Hustle Cycling Syndicate," shares Ken MacAlpine, event cofounder. Upon finishing, riders enjoy a refreshing swim in Lake Huron, a well-deserved beer or soft drink, and a delicious meal while relaxing to a live band. "After having experienced the day's events, it's easy for riders to see why B.I.G. is ranked #1 in Ontario and #2 in Canada by the Granfondo Guide," shares Ken.
The organization has expanded its offerings to meet the growing cycling passion. Midweek Training Rides serve as a training and education opportunity for new and advanced riders alike. "We get together on Monday and Wednesday nights for 12 weeks prior to B.I.G to train as a community," cofounder Kathy Johnson explains.
For youth riders, B.I.G hosts Youth Spokes every Sunday afternoon for 6 weeks. "Students have a chance to have fun, learn the rules of the road and practice bike safety," Ken explains. For riders of all ages, Slow Roll is a free community 10km ride introduced this year dedicated to the growth of bicycle culture in the Sarnia-Lambton area. "The goal is to further cycling, not only as a health initiative but also to help enhance Sarnia's image as a cycling community," explains cofounder Jon Palumbo.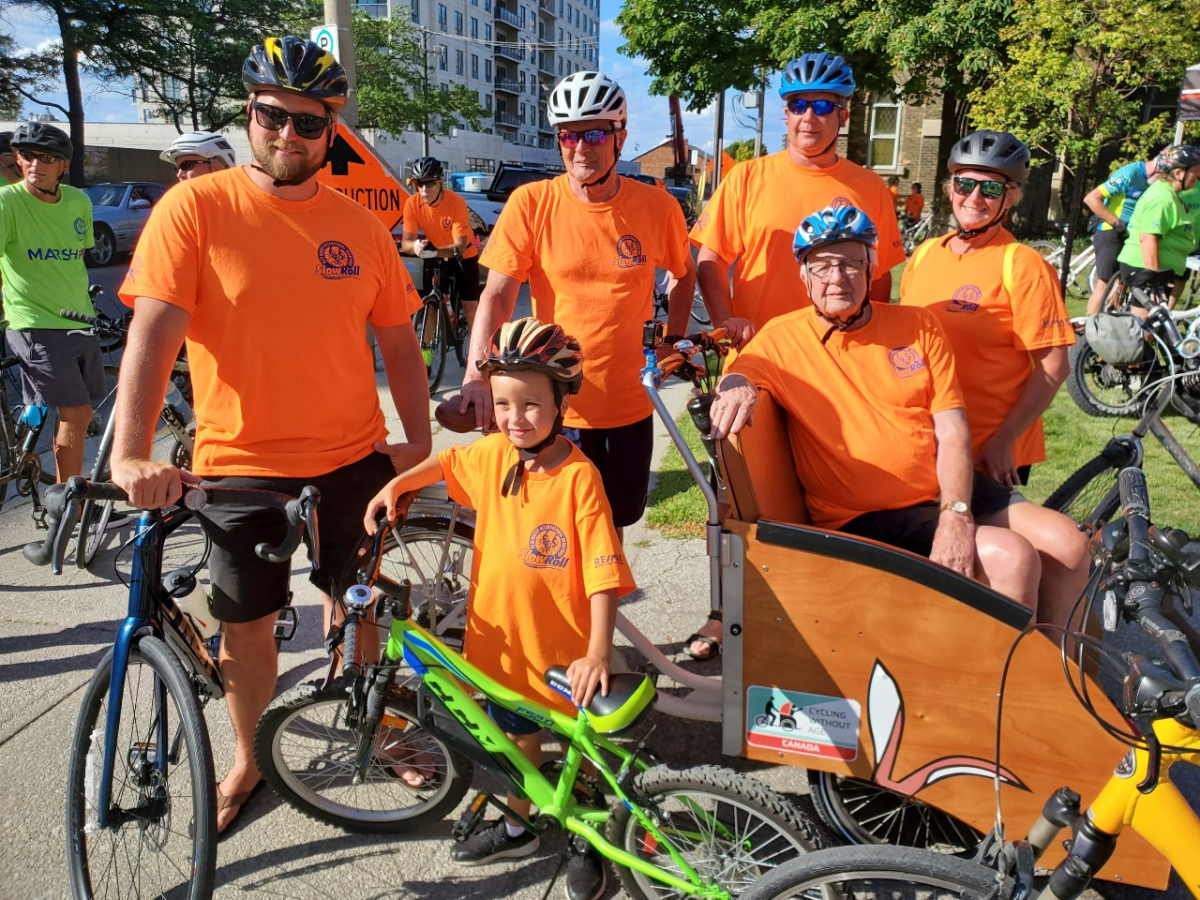 In the fall of 2022, B.I.G launched a pilot program, Cycling Without Age, to provide rides for senior citizens. "This program allows them to get out and feel the wind in their hair, while reconnecting socially and physically to their community," said Ken. A full program will be launched in the Spring of 2023.
The programs and events are made possible by generous sponsorships from local businesses, a passionate local committee, and over 200 local volunteers. "B.I.G. is more than just a bike ride – it is a cornerstone to Sarnia-Lambton being an active, healthy and connected community," Ken explains. In addition to supporting Big Brothers/Big Sisters, Bluewater Health Palliative Care, and St. Joseph's Hospice Sarnia, to date B.I.G. has raised over $350,000 to support Palliative Care Education and the annual Bluewater Palliative Care Retreat. For more information visit www.bigf.ca.