Let's spread some joy this holiday season! 
While it's easy during the holidays to get caught up in bringing joy to our homes, family, and friends, the holidays are another great opportunity to spread some joy in the community. 
Small businesses have worked tirelessly these last two years adapting to the unknown, adjusting their operations time and time again so they could continue to serve us, no matter what the restrictions were. 
Now is a perfect time to spread some love to them. Here are six tips to make the holidays more cheerful for your local businesses. 
1.Shop Early
One of the best ways to support local businesses this year is by starting your shopping now! Not in the third week of December. Shopping early helps alleviate some of the pressures of keeping stock, and it gives businesses encouragement. Shopping earlier also means they are more likely to have your wish list in stock, making you a happier customer. And happy customers are the best customers to have! 
2.Practice Kindness…and patience! 
Remember, small to medium businesses are still adjusting to rules and regulations, and they continue to work short-staffed. Being patient and kind while visiting businesses is a great way to let the staff and owners know you appreciate all their hard work! You never know when a bright smile or kind word can turn someone's day around. 
3.Buy gift cards
If a business is out of stock on the item you are looking for, grab some gift cards instead! Gift cards are the perfect promise that you will be back to shop later. They also make excellent gifts for those people on your list you never know what to buy for (think your dog walker!). 
4.Purchase experiences
Between holiday parties, parades and events, your calendar is likely getting stacked with events this holiday season. This means you may be missing out on enjoying some great local entertainment. Rather than filling stockings and trees with physical presents, purchasing gift certificates for experiences (like axe throwing or indoor golfing at Sticks & Stones). This is also a great way to support local businesses other than stores. Plus it gives you a great excuse to get together in the new year and have some fun!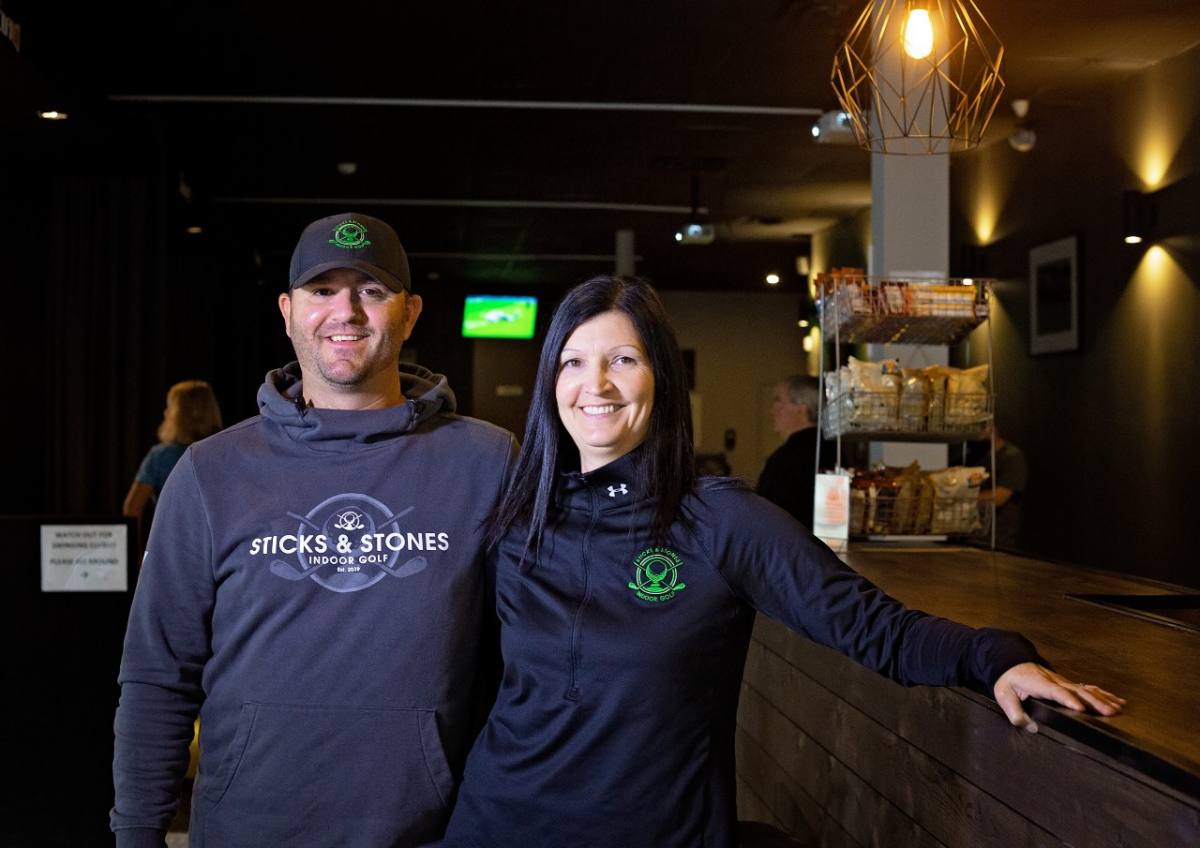 5.Don't forget about eateries
What are the holidays without a little bit of indulgence? Between the hustle and bustle of shopping, and family dinners, don't forget to pop out for a meal at one of our local restaurants and bars. Planning a little end-of-year date night with your partner is a great way to score extra brownie points, and spread some cheer to the restaurant industry. 
6. Prioritize Small Business Saturday
What was once a stateside spectacle, Black Friday has quickly made waves in the Canadian consumer market. Rather than saving all your pennies for Black Friday purchase, stash some away to shop on Small Business Saturday (the Saturday following Black Friday). Check your list, make a plan and grab a locally brewed coffee and get shopping!